Game Description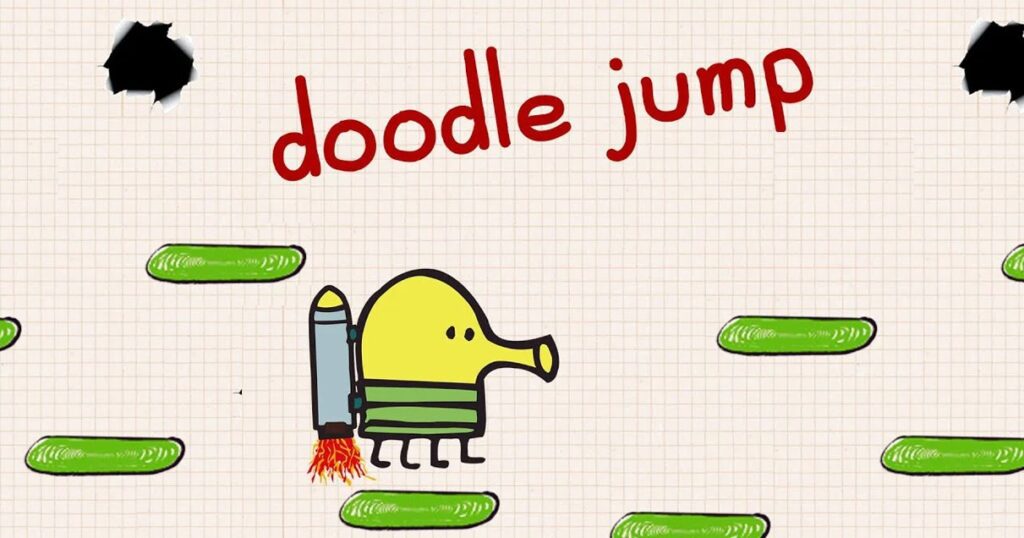 Doodle Jump is a popular endless jumping game that offers addictive gameplay and delightful doodle-style graphics. Developed by Lima Sky, this game challenges you to guide a character named "The Doodler" as they jump higher and higher on various platforms.
Game Controls
Master the art of jumping with these simple controls:
Tilt: Tilt your device left or right to control the direction of your jump.
How to Play Doodle Jump
Embark on a thrilling jumping adventure in Doodle Jump:
Launch the Game: Start the game and watch The Doodler bounce on a platform.
Tilt to Jump: Tilt your device left or right to guide The Doodler in the desired direction.
Jump Higher: Land on platforms to bounce higher. Keep bouncing from platform to platform.
Avoid Obstacles: Dodge enemies, obstacles, and hazards as you ascend. Falling or getting caught ends the game.
Collect Power-Ups: Grab power-ups like jetpacks and springs to boost your jumping abilities.
Reach for the Stars: Collect stars and aim for the highest score possible.
Challenge Yourself: Set personal high scores and compete with friends to see who can jump the highest.
Tips and Tricks
To become a Doodle Jump master, consider these tips:
Tilt Carefully: Precise tilting is key to landing on platforms and avoiding dangers.
Use Power-Ups: Strategically use power-ups to extend your jumps and reach new heights.
Mind the Monsters: Be wary of the various monsters and UFOs that can end your game.
Stay in Motion: Keep The Doodler moving to avoid falling off the screen.
Compete with Friends: Challenge friends to beat your high score for some friendly competition.
Game Developer
Doodle Jump was developed by Lima Sky, known for creating fun and addictive mobile games.
Game Platforms
You can enjoy Doodle Jump on the following platforms:
Mobile Devices: Download the game on iOS and Android devices for on-the-go jumping fun.
How to Play Unblocked
To play Doodle Jump unblocked, follow these steps:
Check School or Work Restrictions: Ensure that your school or workplace doesn't have strict internet restrictions or content filters that might block gaming websites.
Download Official App: If you're playing on a mobile device, download the official Doodle Jump app from trusted app stores to play without restrictions.
Now you're ready to jump into the world of Doodle Jump and aim for new heights!