Game Description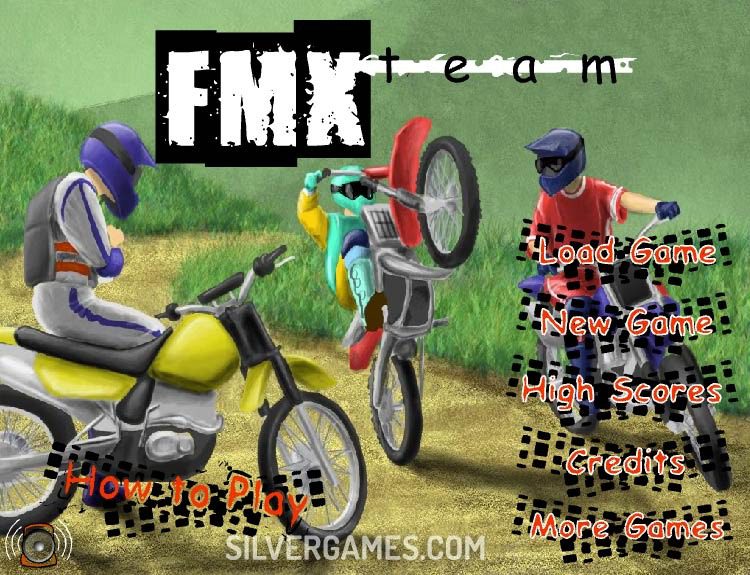 FMX Team is an exciting motocross stunt game that challenges you to perform daring tricks and stunts. Developed by IriySoft, this game offers adrenaline-pumping gameplay and various levels to conquer.
Game Controls
Master your motocross bike with these intuitive controls:
Up Arrow: Accelerate.
Down Arrow: Brake and reverse.
Left Arrow: Lean backward.
Right Arrow: Lean forward.
1-5 Number Keys: Perform stunts while in the air.
How to Play FMX Team
Get ready for motocross action with these steps:
Select Your Rider: Choose from different riders, each with unique skills and attributes.
Choose Your Bike: Pick a bike that suits your playing style and objectives.
Perform Stunts: Ride your bike through the course, and use the number keys to execute stunts when launching off ramps.
Score Points: Earn points based on the complexity and success of your stunts.
Complete Objectives: Achieve specific objectives in each level to advance.
Unlock New Levels: Successfully complete levels to unlock more challenging tracks.
Tips and Tricks
To excel in FMX Team, consider these tips:
Master Stunt Combinations: Combine different stunts to maximize your score.
Land Safely: Ensure you land properly after each stunt to avoid crashes.
Upgrade Your Bike: Use earned points to upgrade your bike's performance.
Complete Objectives: Focus on meeting level objectives to progress faster.
Learn the Courses: Familiarize yourself with each track's layout to plan your stunts.
Game Developer
FMX Team was developed by IriySoft, a game developer known for creating engaging and action-packed games.
Game Platforms
Mobile Devices: Download the game on iOS and Android devices to play on the go.
How to Play Unblocked
To play FMX Team unblocked, visit online gaming websites that offer the game without restrictions. Ensure that your school or workplace doesn't have strict internet restrictions or content filters that might block gaming websites. Once you find an unblocked source, you can enjoy the game without any limitations!