Game Description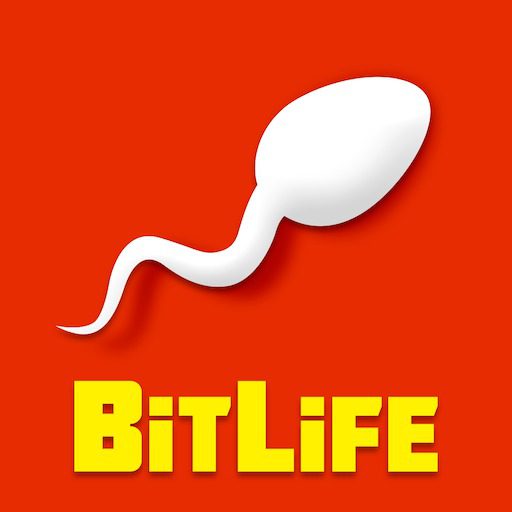 BitLife Simulator is a life simulation game that allows you to experience a virtual life from birth to death. Developed by Candywriter, this game offers a unique and engaging experience where you make choices that shape your character's destiny.
Game Controls
Navigate your virtual life with these simple controls:
Mouse: Click to make choices and interact with the game.
Keyboard: Use keyboard shortcuts when prompted for specific actions.
How to Play BitLife Simulator
Embark on a life journey full of decisions and consequences:
Create Your Character: Start by customizing your character's name, gender, and country of birth.
Live Your Life: Begin your virtual life as a newborn baby and make choices at various life stages, including childhood, adolescence, adulthood, and old age.
Make Choices: Encounter numerous life situations and make decisions that can affect your character's health, happiness, and wealth. Choices include education, career, relationships, and more.
Monitor Stats: Keep an eye on your character's health, happiness, smarts, and looks as they change over time.
Explore Careers: Choose from a wide range of career options, earn money, and climb the career ladder.
Build Relationships: Form friendships, date, get married, and have children. Your relationships impact your character's happiness and legacy.
Experience Random Events: Encounter random events and challenges that add depth and unpredictability to your virtual life.
Age and Legacy: As your character ages, you'll face different challenges. When your character eventually passes away, you'll see a summary of their life achievements and decisions.
Tips and Tricks
To succeed in BitLife Simulator, consider these tips:
Balance Your Life: Strive to balance education, career, and relationships for a fulfilling life.
Save Money: Managing your finances wisely can lead to a comfortable and prosperous life.
Maintain Health: Regularly visit the doctor and keep an eye on your character's health to live a longer life.
Make Wise Choices: Think carefully before making decisions, as they can have lasting effects on your character's life.
Experiment: Part of the fun is experimenting with different life choices and seeing how they play out.
Game Developer
BitLife Simulator was developed by Candywriter, a game developer known for creating engaging and interactive mobile games.
Game Platforms
You can enjoy BitLife Simulator on the following platforms:
Mobile Devices: Download the game on iOS and Android devices to simulate a virtual life on the go.
How to Play Unblocked
To play BitLife Simulator unblocked, follow these steps:
Check School or Work Restrictions: Ensure that your school or workplace doesn't have strict internet restrictions or content filters that might block gaming websites.
Visit Official Game Websites: Go to the official website or app stores associated with BitLife Simulator to access the unblocked version of the game.
Download the App: If you're playing on a mobile device, download the official app from trusted app stores to play without restrictions.
Now you're ready to live a virtual life full of choices and experiences in BitLife Simulator!